We don't expect ever to see so many users in first days after launching. We submit link to chartgizmo.com to several blogs reviewing new startups on 24.06, and waiting for several visitors. Reality surpass all our expectations: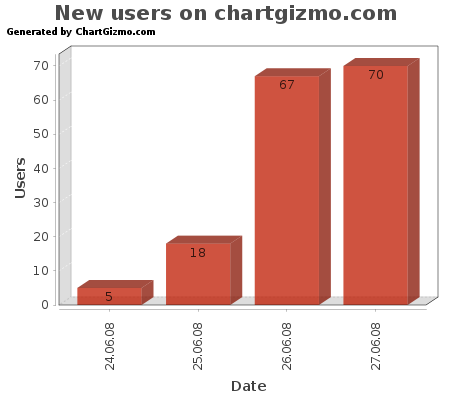 It is more about 150 users in 4 days.
We looking into logs and working hard to fix all bugs found by these people. Big thanks to these pioneers.
We wondering  how many bloggers over the world post and review our site.
It was one of funniest days in our lives.